Key Leadership Challenges in Growing Organizations
Creating Powerful Leaders
Action Through Accountability
Going from Average to Awesome
Strategic Differentiation
Moving from Fear to Possibility Thinking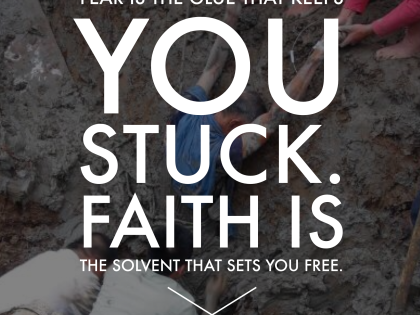 May 30, 2016 - 0 Comments

Effective Leaders generate ACTION. You can measure effective leadership by the quality of action generated to produce specific results....
"Awesome Journey has provided my business coaching since 2010 and has been a reliable and trusted advisor. I use my coach as a sounding board on issues that I need to resolve at work as well as in my personal life. My coach has a good sense of judgement, especially when discussing critical or sensitive issues. I appreciate the perspective and objectivity that Awesome Journey provides to me. My coach is supportive and always holds me accountable, utilizing a keen and respectful way of keeping me focussed on my goals. I believe my career and my life have taken on a more progressive path since beginning my coaching with Awesome Journey."

Terry Moschopedis of Energy Navigator

"Awesome Journey has helped me and my company develop a corporate plan, a vision, and a set of core values that not only does my company live by today, so does my family. Awesome Journey's Leadership Coaching has had a huge influence in my life and where it has gone in the past 2 years has not just changed my view on the approach to business, it has transcended my company, and myself personally to a level I never knew existed. With Awesome Journey's help, our company is able to clearly see the long term and short term visions, to the point that our company has grown in size by 600% in two years. What Awesome Journey has helped me with more importantly are the relationships in my life. I relate with my family in a way I didn't understand. I see such progress between me and my children, and future wife which was something unexpected. Awesome Journey coaches are motivators, accountable partners, business colleagues, mentors, and visionaries. They sees potential in me that I never knew I had. Awesome Journey talks the talk AND walks the walk. They are leaders! We believe in their product and Black Gold strongly recommends Awesome Journey to anyone seeking more from life and/or their business ventures."

JP Fouillard of Black Gold Coring Solutions

"Awesome Journey has been instrumental in helping me take my company and staff to the next level. Although my staff was resistant initially, they now rely on Awesome Journey to assist them in making the right decisions. They have not only helped myself, but also my joint venture partners as well as being involved with my business associations. In each case Awesome Journey has provided a third party resource which would have been impossible otherwise. If Tiger Woods needs a coach, then don't we all. Awesome Journey is MY Hank Haney."

Jeff Parry of Jeff Parry Promotions

"Awesome Journey and I have been associated, through business, for a number of years. I have had the opportunity to employ Awesome Journey on a number of occasions as an external coach for sales teams at three different companies. In all instances, I have seen benefits from the one on one personal coaching that Awesome Journey has done with my staff. Awesome Journey does research on both their students and their company to ensure that the goals and objectives of all parties are aligned plus understood. They then begin to build a model allowing for changes and improvements along the way. Awesome Journey has an innate ability to reach the learning style of each individual, thereby motivating them to reach their maximum potential in an unobtrusive and constructive manner. The tools and teaching style of Awesome Journey proves to be long lasting, unique, easy to apply and beneficial both at work and outside of the office environment. In addition to having Awesome Journey work with my reports, I have personally used their services as a one on one coach. I find the time spent with Awesome Journey to be of great impact, using a variety of teaching mediums. Awesome Journey is able to heighten my awareness to both personal and business matters. Clarity to my direction on all fronts is the underlining value that I receive from the time spent with Awesome Journey coaches. In today's hectic paced world, I require balance – Awesome Journey is capable of helping me understand what that looks like and how to achieve it."

Bob Outhwaite, Vice President and COO of Aerosion

"The Awesome Journey coaching program has given me a systematic process that has helped me to step back, refocus and to make sure I accomplished my short and long term goals and objectives. Through the one on one coaching, I have come to understand the development of our managers and people within our organization and focus on important, but non-urgent objectives that provide the underlying basis to grow the organization."

Dan Themig, President of Packers Plus

Our Ontological Coaching model stems from the word "ontology," which is the study of the nature and function of "being". Ontological Coaching explores one's way of being, as a means of producing fundamental shifts in action and results through creating new openings in observing and listening. Our Ontological Coaching model begins with who we are being in language, and how we impact our environment. As trained observers, we can impact our way of being in language through exploring and accessing three interrelated linguistic realms.

Rigorous observers in these three domains are equipped to engage greater capacity to bring forth new possibilities, and generate unpredictable results inside of compelling futures.

You will become a quality observer of your life by increasing awareness of your blind-spots that constrain and impact your ability to achieve your vision and goals.