Key Leadership Challenges in Growing Organizations
Creating Powerful Leaders
Action Through Accountability
Going from Average to Awesome
Strategic Differentiation
Moving from Fear to Possibility Thinking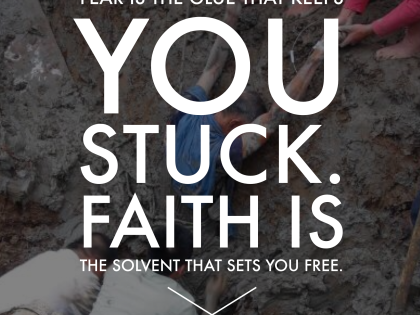 May 30, 2016 - 0 Comments

Effective Leaders generate ACTION. You can measure effective leadership by the quality of action generated to produce specific results....
"Awesome Journey is the quiet sober second thought for my business and personal life. They have spent a great deal of time listening, and working with me in my structure. They actually listen first. Awesome Journey can build a strong foundation of advice for my business. Awesome Journey will give common sense advice… in accountability and responsibility. They have had a profound effect on my business and family life. "

Robert McCullagh of Benefit Planners

"The Awesome Journey coaching program has given me a systematic process that has helped me to step back, refocus and to make sure I accomplished my short and long term goals and objectives. Through the one on one coaching, I have come to understand the development of our managers and people within our organization and focus on important, but non-urgent objectives that provide the underlying basis to grow the organization."

Dan Themig, President of Packers Plus

"Awesome Journey is a proven leader! Through strong relationship skills, Awesome Journey has been able to thoroughly understand our business and provide practical and substantive ideas to help us focus on growth and excellence. Awesome Journey's integrity is above reproach and I would not hesitate to recommend Awesome Journey to any executive or business owner looking to strengthen their team's results."

Mark Starratt of Richardson GMP

"Awesome Journey has been instrumental in helping me take my company and staff to the next level. Although my staff was resistant initially, they now rely on Awesome Journey to assist them in making the right decisions. They have not only helped myself, but also my joint venture partners as well as being involved with my business associations. In each case Awesome Journey has provided a third party resource which would have been impossible otherwise. If Tiger Woods needs a coach, then don't we all. Awesome Journey is MY Hank Haney."

Jeff Parry of Jeff Parry Promotions

"Awesome Journey has provided my business coaching since 2010 and has been a reliable and trusted advisor. I use my coach as a sounding board on issues that I need to resolve at work as well as in my personal life. My coach has a good sense of judgement, especially when discussing critical or sensitive issues. I appreciate the perspective and objectivity that Awesome Journey provides to me. My coach is supportive and always holds me accountable, utilizing a keen and respectful way of keeping me focussed on my goals. I believe my career and my life have taken on a more progressive path since beginning my coaching with Awesome Journey."

Terry Moschopedis of Energy Navigator

"Awesome Journey has done an incredible job at clarifying goals, motivating, coaching and helping others not only to see their strengths but also to greatly improve in areas where improvement was required. On behalf of myself and my teams, we thank you Awesome Journey."

Len Baltoiu of QMax Solutions Inc.